Grant funds research to empower young mothers experiencing homelessness and violence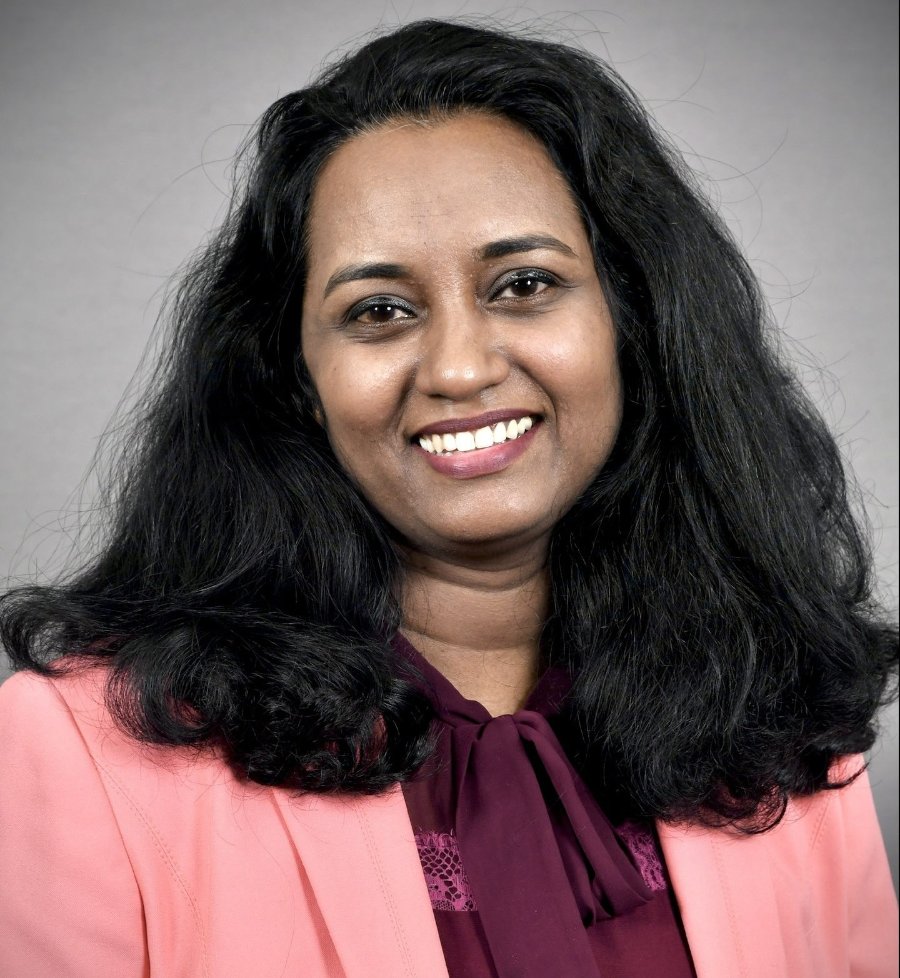 Young mothers experiencing homelessness and a history of interpersonal violence often need guidance and help in parenting and positively nurturing their own children. Doncy Eapen, PhD, MSN, APRN, FNP-BC, assistant professor in the Department of Undergraduate Studies at Cizik School of Nursing at UTHealth Houston, wants to help.
Along with co-investigator Dean Diane Santa Maria, DrPH, MSN, RN, FAAN, Eapen received a $25,000 Heilbrunn Family Center for Research Nursing (HFCRN) Scholars Award from Rockefeller University. The funding will be used to test the feasibility of interventions that could empower women and change the parenting strategies of this vulnerable population, creating healthy habits. Eapen was one of four awardees funded nationally through HFCRN and was selected through a competitive peer-review process.
The grant, entitled "Positive Parenting: Empowering Young Mothers Experiencing Homelessness with a History of Interpersonal Violence to Improve Parenting Strategies," will allow Eapen and an interdisciplinary team to combine two evidence-based programs to address the complex needs of women in a pilot study.
Researchers at the Veterans Health Administration developed the first program, Recovering from Intimate Partner Violence Through Strength and Empowerment (RISE) for female veterans. RISE provides counseling sessions to educate women on the health effects of violence, improve coping and self-care, enhance social support, and address sexual violence.
The second program, Play and Learning Strategies (PALS), was developed by researchers at the Children's Learning Institute at UTHealth Houston. PALS focuses on positive and responsive parenting and has been successfully evaluated in numerous randomized clinical trials with low-income women and their children.
A total of 15 parent/child pairs will receive multisession interventions over two months through partnerships with local homeless shelters.
Eapen and her team anticipate their efforts will lead to a model that can be scaled to improve parenting and, ultimately, the health and well-being of these at-risk groups. She saw firsthand while working on her PhD dissertation how violence affects women – not just physically but emotionally – which can impact their approach to parenting.
"This is not an easy area in which to conduct research and requires considerable attention," said Eapen. "We all have hopes and dreams we aspire to, including those women who have faced homelessness and violence. They can lead productive and happy lives with some support and guidance. At the same time, they can break the cycle of generational poverty and interpersonal violence within their families. I am thankful to HFCNR for funding this project and my co-investigators for their support."
Laura Frnka-Davis
In this story