Healing arts
Scholarship recipient "stands up" for young patients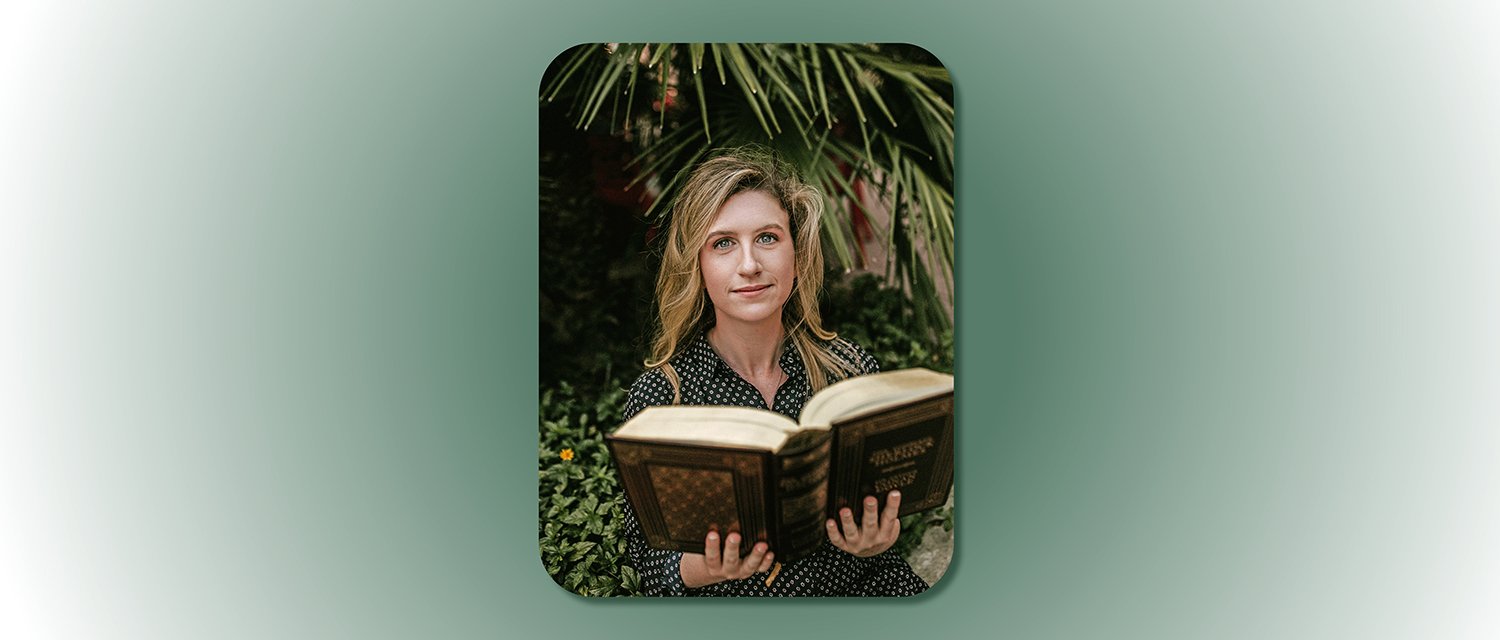 Amanda Wenger, BSN, RN, shuns categories.
The Cizik School of Nursing at UTHealth graduate student is a pediatric intensive care unit (PICU) trauma nurse at Texas Children's Hospital (TCH), a writer of young adult fiction, and a stand-up comedian. She was recently awarded the Thomas F. Burks Scholarship for Academic Merit and will use the proceeds to help pay expenses as she serves an Archer Fellowship in Washington, D.C., this summer learning about public policy.
"There's a richness and resilience that comes from having many interests and tying them together," said Wenger, who is working toward her MSN in Nursing Leadership and Administration.
Wenger loaded up her car and headed for Houston after earning her BSN from the University of Michigan School of Nursing in 2014. She didn't know a soul in Texas and was drawn here by a PICU residency program at TCH.
Her experiences with kids dealing with depression and suicidal ideation inspired her to begin writing a young adult novel about a group of teens that band together to solve complicated problems when a monster comes to their village.
"I started to notice that there are a lot of things that kids need that they're just not getting on an emotional level," Wenger said. "I'm interested in art as a health intervention – how do we enrich human life, and in that way use it as a protective measure?"
Always alert to opportunities, Wenger has received a number of awards and residencies to help her complete her novel, including a two-week residency at Greywood Arts in County Cork, Ireland, this fall. She hopes to finish the book by the end of the year.
Wenger serves on several councils at TCH, serves as a preceptor, facilitates simulations, and provides Pediatric Advanced Life Support training, among other activities. Yet, she still finds time to pursue another artistic interest – storytelling and stand-up comedy. She started out telling five-minute stories at Moth StorySLAM competitions in Houston. She later volunteered as a guest storyteller on Houston's KPFT community radio station and performed stand up for the first time at the Houston Fringe Festival in 2019.
"I think this past year has shown us that we really need to laugh," said Wenger, who also hopes to create an hour-long comedy show for "when it's safe for us to gather around." She occasionally puts her talents to use to lighten the mood for a young patient in a scary situation.
Within the health care arena, Wenger's goal is to become a unit educator and someday teach at the university level. However, she is unlikely to let herself become constrained by a job title.
"I think art and science are very closely linked," she said. "You don't have to just be an art person or a science person or a policy person. As I get older, I realize that those boundaries are, in large part, imaginary. I try to live in the world as a holistic person and practice holistically as a healer."
Sherri Deatherage Green