Mathew Joseph studies exercise attitudes among South Asian Indian women with new research grant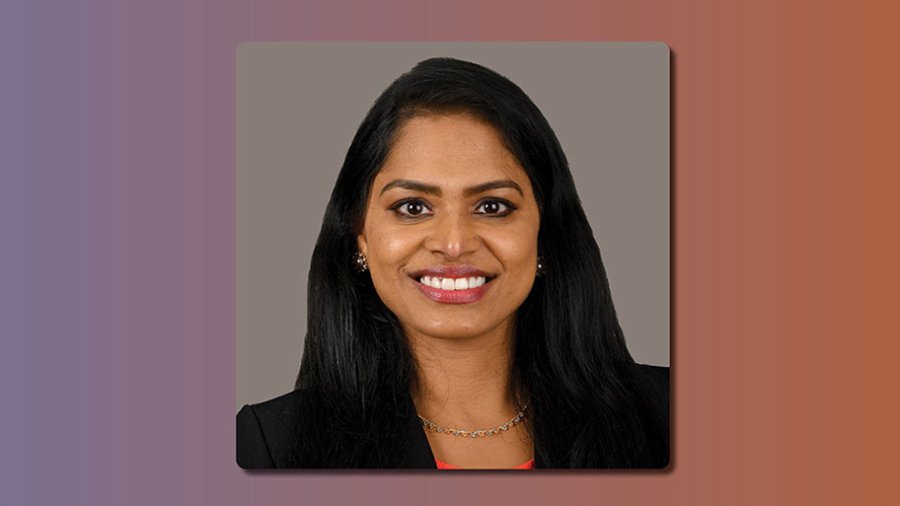 Many South Asian Indian (SAI) women are at shockingly high risk of developing type 2 diabetes, and Cizik School of Nursing at UTHealth Houston Associate Professor Nitha Mathew Joseph, PhD, RN, CNE, plans to study barriers to physical activity that may contribute to this troubling health trend.
Her study, "Perspectives on Physical Activity Participation in Middle-aged U.S. South Asian Indian Women at Risk for Type 2 Diabetes," received $5,000 in funding from the 2022 Sigma Theta Tau International Research Grant, which is awarded by the Sigma Foundation for Nursing.
"Asians make up 60% of all people in the world who are living with diabetes, and SAI subgroups are at even greater risk," Mathew Joseph said. "Recent studies indicate that genetic factors interacting with obesity and insulin resistance may play a role in elevating risk.
Mathew Joseph is principal investigator on the grant and will build upon her previous research of physical activity among SAI women as it relates to prevention of cardiovascular disease and type 2 diabetes. Mathew Joseph's findings from a preliminary study indicated that the level of acculturation of Asian Indian women is associated with different types of physical activity. It also strongly supported that various cultural factors play important roles in choice and endorsement of different physical activities.
Mathew Joseph's subsequent research, a secondary analysis, included a national sample of Asian Indians and focused on the role of lifestyle behaviors as mediators of the relationship between acculturation and risk for cardiovascular disease and type 2 diabetes. Taken together, these findings, combined with integrative reviews, inform Mathew Joseph's efforts to design and implement appropriate preventive interventions with emphasis on the appreciation of cultural differences in patterns of physical activity, particularly for Asian Indian populations residing in the United States
For the Sigma-funded study, Mathew Joseph and her team will bring together focus groups of middle-aged SAI women to explore the culturally bound attitudes, behaviors, beliefs, and barriers related to physical activity.
"As a member of that target population myself, I have an understanding of cultural factors at play, as well as access to potential research participants and recruiting venues both locally and nationally," Mathew Joseph said. "This study can provide critical data needed to design culturally appropriate physical activity interventions for middle-aged U.S. SAI women at risk for type 2 diabetes."
Serving as a co-investigator is Mathew Joseph's mentor Larkin Strong, PhD, MPH, an associate professor in the Department of Health Disparities Research at the University of Texas MD Anderson Cancer Center. Other co-investigators are Veronica Brady, PhD, RN, FNP-BC, and Madelene Ottosen, PhD, MSN, RN, both assistant professors at Cizik School of Nursing.
In this story