New studies target diabetic foot care, elder mistreatment of stroke survivors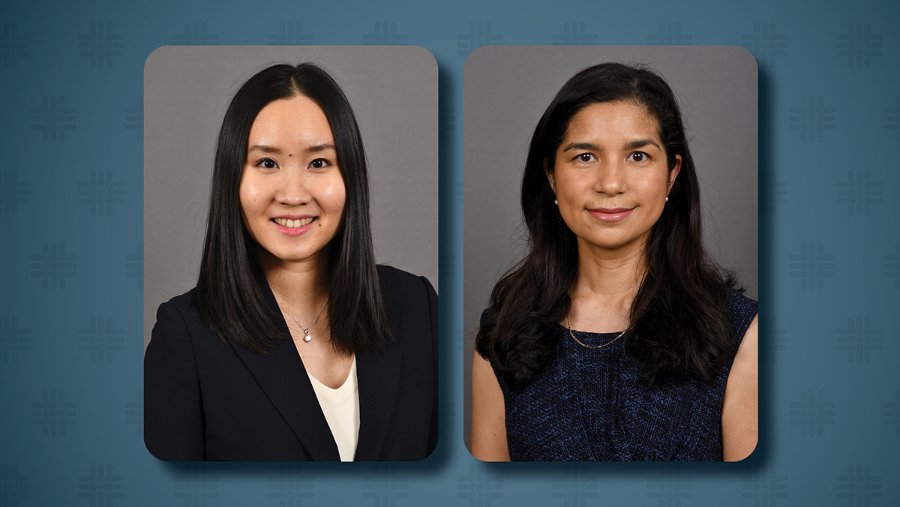 Foot care education for patients with diabetes and health care providers' assessments of elder mistreatment risk of stroke survivors are the topics of two recently funded intramural studies at Cizik School of Nursing at UTHealth Houston.

Preventing diabetic foot disease
The five-year mortality rate for adults with diabetic foot disease is comparable to those for common cancers, notes Assistant Professor Joyce Ju, DNP, FNP-BC, CNE. She will use this year's $20,000 Dean's Research Award to develop and test a series of videos aimed at educating patients with diabetes about foot care.
"Without the right information, patients may neglect their feet until problems arise or unwittingly make a condition worse by mistreating their feet," Ju said. "We plan to use digital storytelling to help people make sense of their experiences, explore connections with others, and gain knowledge that can help them prevent complications."
Ju intends to recruit a target sample of 30 adults living with diabetes who will watch six weekly videos on foot care topics. The team will follow up with the participants at 12 weeks from the start of the program to see if participants continue to engage in foot care.
The project follows a previous study in which Ju piloted a nurse-led telehealth educational program to improve foot care practices for people with diabetes.
Co-investigators on the new study, "Asynchronous Diabetes Virtual Intervention with Storytelling and Empowerment (ADVISE) Program," are Professor Kevin O. Hwang, MD, MPH, of McGovern Medical School at UTHealth Houston, and Cizik School of Nursing statistician Stanly Cron, MSPH. Associate Professor Daphne Hernandez, PhD, MSEd, serves as Ju's mentor for the project.

Elder mistreatment following strokes
Strokes result in unexpected life changes not only for survivors but for loved ones suddenly thrust into caregiving roles for which they are not prepared. A new study led by Associate Professor Carina Katigbak, PhD, ANP-BC, will assess how health care providers screen for elder mistreatment in this scenario.
Katigbak will use a Speros Martel Endowment for the Aging Geriatric Nursing Research Scholarship to conduct her study, "Stroke Providers' Screening Practices for Informal Caregiver Elder Mistreatment and Neglect."
"Those taking on abrupt caregiving roles experience stress, emotional and physical strain, and financial hardships, all of which are known risk factors for elder mistreatment," Katigbak said. "However, very little is known about providers' screening behaviors amongst stroke survivors and their caregivers."
Katigbak will use the $7,000 grant to survey stroke specialists in Texas, Oklahoma, and Louisiana to identify providers' knowledge, beliefs, intentions, and behaviors related to screening and responding to elder mistreatment among stroke survivors and their caregivers. Study results will inform future strategies to improve the quality of care for the target population.
The project's multidisciplinary team includes co-investigators Assistant Professor Seema Aggarwal, PhD, RN, AGNP-C, and Carolyn Pickering, PhD, RN, at Cizik School of Nursing, as well as Professor Sean Savitz, MD, and Associate Professor Jason Burnett, PhD, from McGovern Medical School.
In addition to caregiver support, Katigbak's areas of research interest include immigrant health and cardiovascular health promotion among vulnerable populations.
In this story