Stroke study explores virtual environment for social support and connections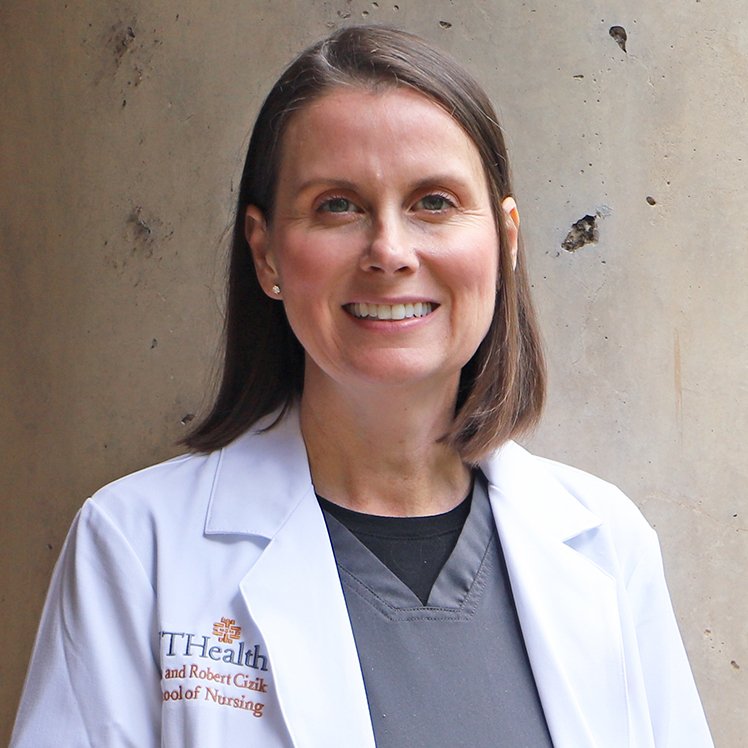 Depression and anxiety often follow in the wake of a stroke, affecting both survivors and their informal caregivers. Isolation can exacerbate post-stroke loneliness and mental health issues, a trend made painfully evident amid the COVID-19 pandemic.
A research team led by Jennifer E. S. Beauchamp, PhD, RN, FAAN, aims to increase social support and interaction and improve mental health among stroke survivors and their stressed-out spouses or other informal caregivers by customizing an existing virtual environment filled with fun, interactive ways to connect with others. She is the principal investigator on an ongoing study titled "Self-management EdUcation and SuPport to Promote PsychOsocial Health among StRoke Survivors and Informal Caregivers in a VirTual Stroke Community (SUPPORT): A Pilot Project."
"When a stroke survivor becomes depressed or anxious, there is a much higher rate of depression or anxiety in their informal caregiver," said Beauchamp, an associate professor at Cizik School of Nursing at The University of Texas Health Science Center at Houston (UTHealth Houston). "The entire family often has a fear that the person will have another stroke. Even when a stroke survivor is not left with physical or cognitive impairments, some will have personality changes that can have a big effect on mental health."
Beauchamp's team is building on the Learning in a Virtual Environment (LIVE) intervention developed by Associate Dean for Research Constance Johnson, PhD, MS, RN, FAAN, for self-management education for patients living with diabetes. Participants select avatars to explore virtual settings from classrooms to grocery stores and interact with the avatars of other peers and health care providers.
The virtual platform can be customized to focus on specific diseases or health care issues, and Beauchamp's team will develop content and games tailored to stroke survivors and their informal caregivers. The SUPPORT environment is intended to facilitate and encourage social support and connectedness among people struggling with the aftermath of stroke, Beauchamp explained. She anticipates the anonymity of avatars will prompt participants to communicate more freely about sensitive topics like loneliness and depression.
Fifteen strokes survivors and an equal number of their informal caregivers will be recruited for the eight-week pilot study. Support groups for stroke survivors and informal caregivers will be guided each week by Thomas D. Meyer, PhD, LP, director of the Psychological Intervention and Research Program on Mood Spectrum Disorders, and co-director of the UT Health Brain Collection, both at McGovern Medical School at UTHealth Houston. Other educational content will be updated weekly to keep participants engaged.
The team plans to use the information learned from the pilot project in its response to a National Institutes of Health R01 funding opportunity exploring biophysical factors of social connectedness and isolation.
The pilot is being funded through a $100,000 grant from PARTNERS (Providing Advancement Resources To Nursing Education, Research, and Students), a support organization that raises funds for student scholarships and faculty research at Cizik School of Nursing. "I have been funded before by PARTNERS, and it has been a tremendous support for my research," said Beauchamp.
"PARTNERS is proud to support innovative researchers such as Dr. Beauchamp and studies such as this one that have a profound impact on an individual's quality of life," said PARTNERS chair Allison P. Edwards, DrPH, MS, RN, CNE. "The PARTNERS board congratulates Dr. Beauchamp and her continued research endeavors."
In this story