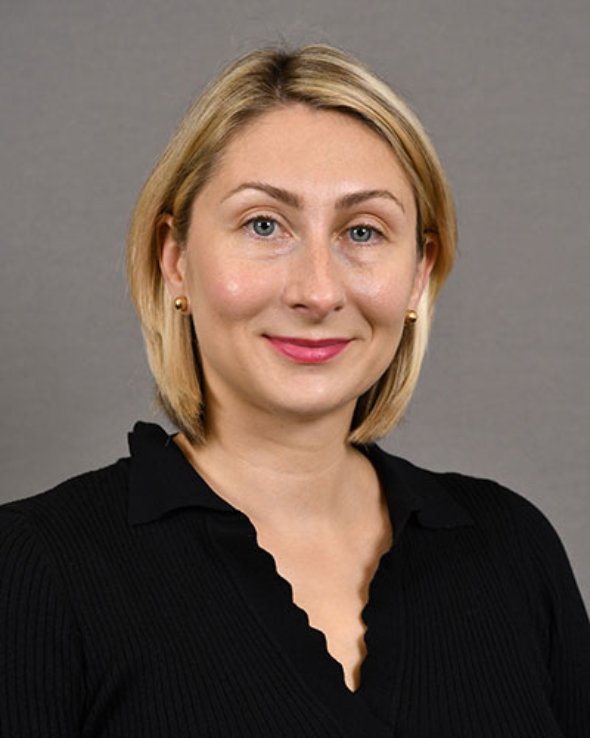 Maja Djukic
PhD, RN, FAAN
John P. McGovern Distinguished Professor in Nursing
Assistant Dean, Research
Co-director, PhD program (Interim)
Associate Professor
Department of Research
Maja Djukic, PhD, RN, FAAN joined the Cizik School of Nursing on September 1, 2020 as the John P. McGovern Distinguished Associate Professor. Over the past ten years Dr. Djukic has led a vigorous program of research focused on nursing workforce determinants of healthcare quality. During this time, she obtained close to $8 million in extramural research funding with over $2.4 million as principal investigator and produced over 40 peer-review publications. Dr. Djukic has pioneered national research of new graduate nurses to identify key gaps in quality and safety competencies essential for high-value patient care. To close the identified competency gaps, Dr. Djukic led inter- professional research teams and academic-practice partnerships to design novel teamwork, quality improvement, and population health management workforce interventions using in-person and virtual si mulations. Her groundbreaking study of physical work environment, informed by human factors engineering framework, made unique contributions to nurses' work environment research, by demonstrating direct and indirect influences of architectural, interior design, and ambient features on nurses' job satisfaction and their ratings of patient care quality. Dr. Djukic is a recipient of two prestigious career development awards - the Robert Wood Johnson Nurse Faculty Scholar Award and the Josiah Macy Junior Foundation Faculty Scholar Award. She was an elected co-chair of the Interdisciplinary Group on Nursing Issues (IRGNI) at Academy Health and is currently an Associate Editor for the Policy, Politics, & Nursing Practice journal and a member of the American Academy of Nursing Quality Health Care Expert Panel.
Education
New York University, NY, NY
PhD in Nursing Research
September 2009
New York University, NY, NY
MS in Nursing Education
May 2006
North Eastern State University, OK
BS in Biology
May 2003
Tulsa Community College, OK
AD in Nursing
December 1999
Clinical/Research Focus
Nursing workforce; health professions education; quality and safety.