ADVANCCE students explore health careers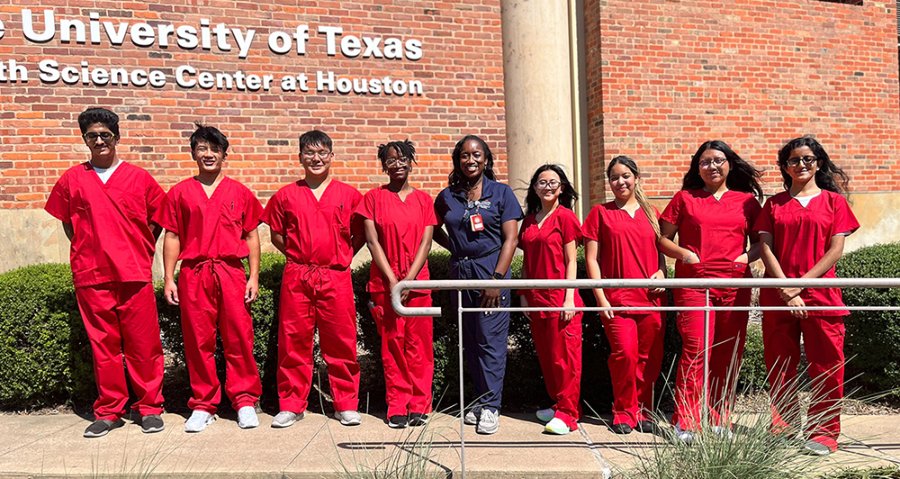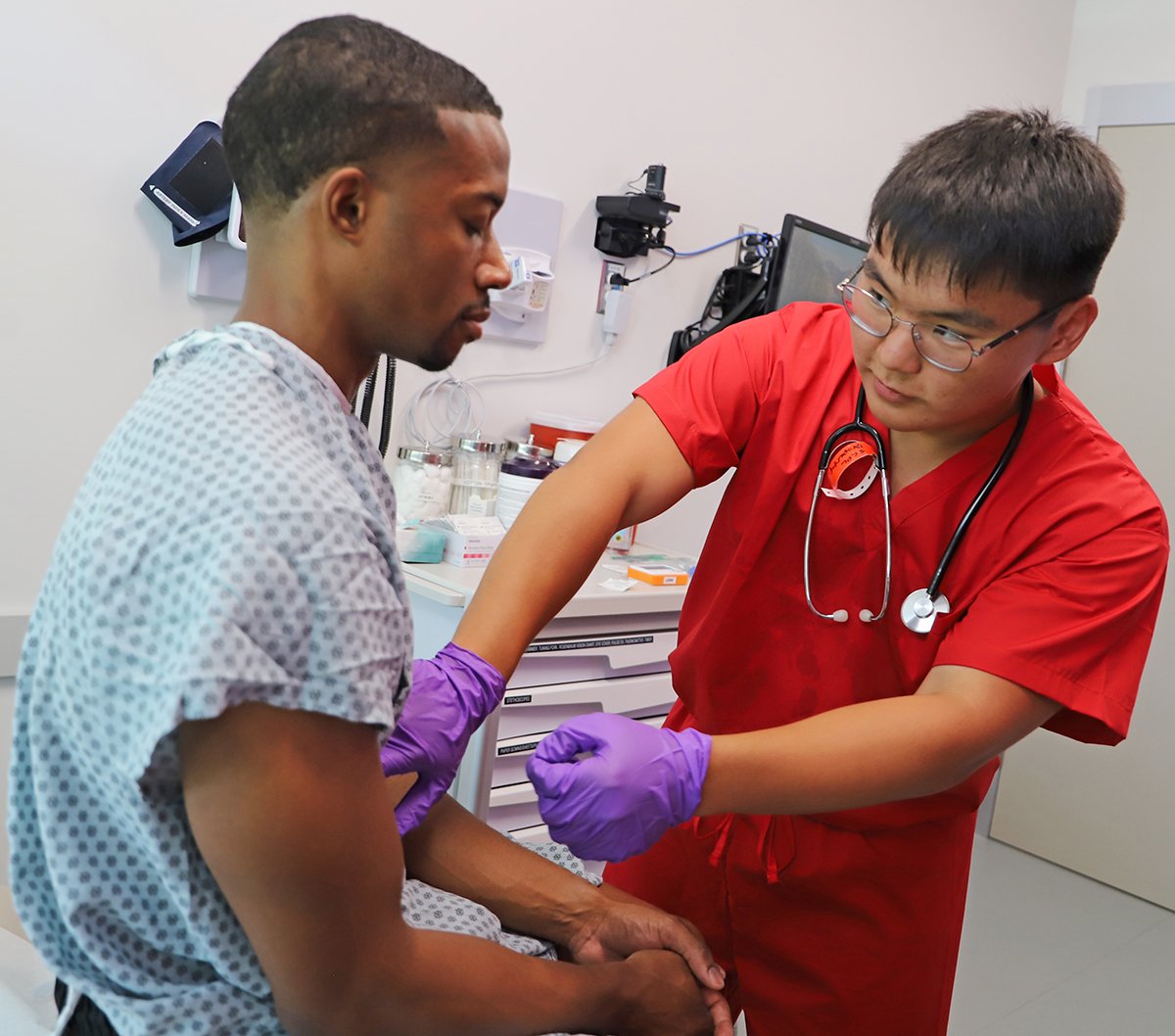 Eight enthusiastic high school seniors enjoyed a busy week on campus at Cizik School of Nursing at UTHealth Houston as their summer break drew to an end. The Accelerated Nursing Curricula with Collaboration and Engagement (ADVANCCE) program students learned hands-on skills and met mentors who will coach them throughout the school year.
ADVANCCE, a nursing workforce pipeline program, is a collaboration with clinical partner Memorial Hermann-Texas Medical Center, the Houston Independent School District, and Houston Community College. The pilot is funded through a $250,000 grant from the Hearst Foundation for Advancing Diversity and Visibility.
"We developed this program not only as a means to address the nursing shortage, but to help reduce health disparities and inequities by inspiring underrepresented minority students to become nurses," said Instructor D'Hania Miller, MS, the project's co-investigator.
The first eight ADVANCCE students come from Houston ISD's Westside, Westbury, and DeBakey High Schools. They represent Houston's rich diversity and countries across the globe. They or their parents immigrated from Vietnam, the Philippines, Mexico, Venezuela, India, Nigeria, and Kyrgyzstan. Among them are twins Saradhyuti and Saratchandra Kondamadugula, DeBakey students who came to the U.S. from India at age 5 with their parents.
The group spent two weeks of their summer break in virtual classes before visiting campus August 14-18. They spent most of their time in the Simulation and Clinical Performance Laboratory, where they earned five health care certifications related to nursing. Other activities included learning about head-to-toe physical examinations and participating in a mini-mass casualty simulation.
A tour of Memorial Hermann-TMC highlighted the week. "You will see things here that you won't see anywhere else," Miller said of the Level I trauma center.
The veteran nurses who will serve as mentors shared their varied career paths, prompting Westbury student Noa De Jesus Vazquez to summarize nursing as an "umbrella term" that encompasses a plethora of opportunities.
"Ultimately, our intention is to give these students a head start on health care careers and their communities access to health care providers with experiences and backgrounds that mirror the communities they serve – a key strategy for healing health disparities," said Associate Professor Maja Djukic, PhD, the project's principal investigator. "Our vision for ADVANCCE is to provide a bridge from high school to higher education for future nurses."
Sherri Deatherage Green
In this story