Barr builds on HIV/telehealth research with second Texas D-CFAR grant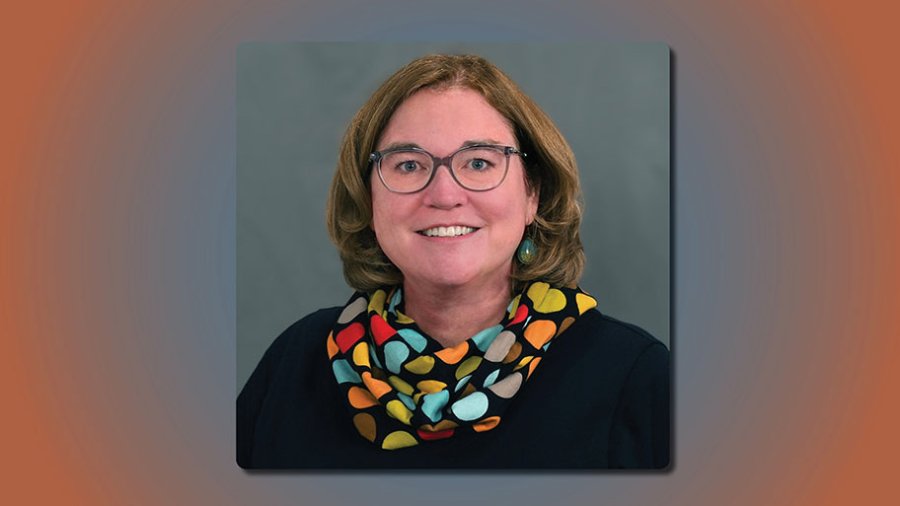 Emily Barr, PhD, RN, CPNP-PC, CNM, is looking for ways to keep young adults living with HIV on track with health care to manage the disease, and a recent grant will add a new aspect to her research.
Last year, Barr received a pilot grant from the Texas Development Center for AIDS Research (TX D-CFAR). With that grant, she examined whether and how telehealth can help with the often difficult transition from pediatric to adult HIV care. She expects to publish results soon from the study, "TEC-HIV: Telehealth use and engagement in care in young adults living with HIV." However, one of the preliminary observations is that the need to test regularly for sexually transmitted infections (STIs) poses a barrier to telehealth use with this patient population.
"We're still looking at the data, but it appears that there were relatively few telehealth visits done with this age population in Houston before and during the pandemic," said Barr, an assistant professor in the Department of Research at Cizik School of Nursing. "One reason is that providers are worried their patients might miss their regular STI testing."
STI rates tend to be high among young people with HIV, and HIV is more infectious when STIs are present. Therefore, routine testing is essential. Because of its high HIV infection rates, Houston has been identified as a priority area for Ending the HIV Epidemic, an initiative of the U.S. Department of Health and Human Services. STI rates in Houston and Harris County are also among the highest in the nation, and in 2020, Texas ranked third in the nation for the percentage of babies born with syphilis.
Barr's earlier research at the University of Colorado showed that young adults who participated in telehealth visits with their HIV-care providers were more likely to have undetectable viral loads than those who didn't use telehealth. Her team is completing a chart review to determine whether that trend holds for true Houston-area patients enrolled in the study funded by her first $50,000 D-CFAR seed grant.
Her second D-CFAR pilot, "ePATHS: Patient Activation Through Home STI testing using electronic communication and telehealth in youth living with HIV," will examine the acceptability and effectiveness of mailing STI home test kits to patients, then assessing what impact this might have on participation in telehealth visits. Twenty-five patients and five providers will be recruited from a local children's HIV clinic and will participate in pre- and post-test surveys and interviews.
STI home test kits can be purchased over the counter. Results are usually delivered on smart phones, and testing companies help connect patients with providers when tests come back positive. In Barr's study, the results will be sent directly to the providers who are caring for patients in pilot.
"In general, we are looking for a different way to use electronic modalities to engage with young adults in HIV care," Barr said. "If we can figure out how to do home testing for STIs, that could be a game changer and help us lower the number of cases of STIs."
Barr is one of six researchers receiving the Texas D-CFAR's 2024 Pilot Awards. Her mentor for the project is Mary E. Paul, MD, a pediatrics-retrovirology professor at Baylor College of Medicine.
In this story