Beauchamp awarded for genomics research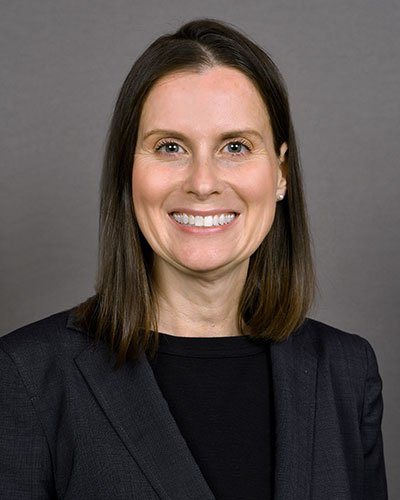 (November 17, 2020) Pioneering work in biobanking, genomics, and related fields of research earned Cizik School of Nursing at UTHealth Associate Professor Jennifer E. Sanner Beauchamp, PhD, RN, FAAN, the 2020 Founders' Award for Genomic Nursing Research from the International Society of Nurses in Genetics. She received the award during the organization's virtual congress, which took place November 13-15.
"She is a leader in the area of genetic biobanking research and an advocate for participant autonomy and confidentiality," said Erica Yu, PhD, RN, in her nomination of Dr. Beauchamp for the award. "Her efforts are transforming genetic biobanks into a cohesive and consistent system resulting in improved research effectiveness and faster translation of discoveries to improve patient health." Dr. Yu is associate dean and chair of Cizik School of Nursing's Department of Undergraduate Studies.
Dr. Beauchamp joined UTHealth as a senior research nurse in 2001, around the time the university was beginning to develop the Texas Medical Center Genetics Project under the leadership of her mentor, former nursing school dean Lorraine Frazier, PhD, RN, FAAN. Dr. Beauchamp's academic and research achievements grew along with the initiative. Today, the University of Texas System Health Biobank Consortium is a collaborative of eight institutions across the state.
Dr. Beauchamp earned her MSN in clinical research management and her PhD in nursing from the Cizik School of Nursing in 2005 and 2011, respectively. She received her BSN from Kent State University. Her work has been widely published in scientific and health care journals, and her extensive research programs have included investigations of genetic connections between depressive symptoms and heart disease.
In this story