BSN-PhD student's interest in adolescents earns LEAH Fellowship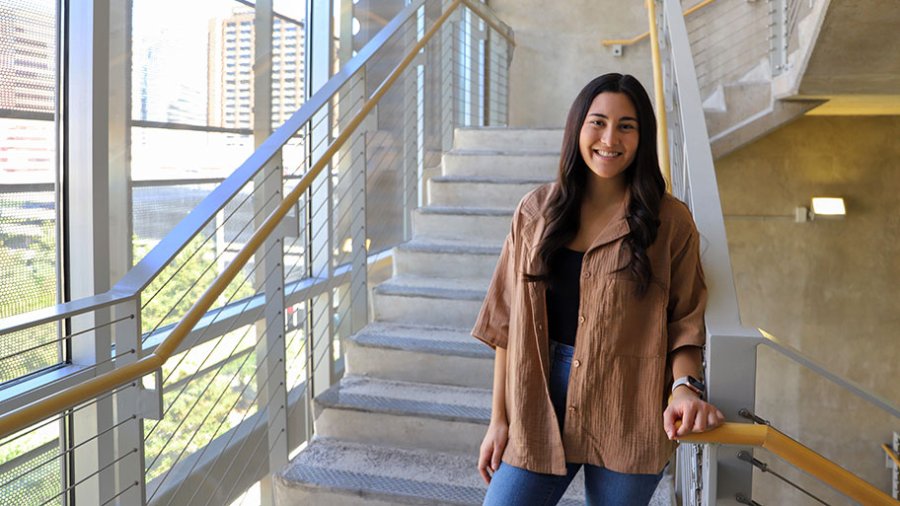 Hannah Zeller loves working with adolescents, and the moment she received an email about the Leadership Education in Adolescent Health (LEAH) Fellowship, she did not think twice about applying for it.
Zeller is the second Cizik School of Nursing at UTHealth Houston student to participate in the Baylor College of Medicine-Texas Medical Center LEAH training program, which was established in 2022 with a five-year, $2.3 million grant from the Health Resources and Services Administration and the Maternal and Child Health Bureau. The goal of the program is to prepare leaders in adolescent and young adult health through didactic, experiential, and research-based interdisciplinary education and training.
Zeller earned her Bachelor of Science in Nursing (BSN) from Cizik School of Nursing and didn't stay away long. She participated in the Honors Research Program as part of her undergraduate studies and was inspired by Jennifer Beauchamp, PhD, RN, FAAN, to come back for the school's BSN to PhD program. She also works at Texas Children's Hospital.
"I want to specialize in adolescent eating disorders," Zeller said. "All of us were teenagers, and we know how difficult it can be to live by constantly comparing yourself with your peers. From my experience, I can say eating disorders are very common among adolescents even as young as 11 years old, in both boys and girls. Most of the time, it is associated with mental health disorders."
Zeller is excited to participate in the fellowship. As a nursing student who wants to go above and beyond, she always seeks ways to improve and educate herself to make contributions to health care.
"I believe this fellowship will impact the way I research, the way I work, and the way I study," said Zeller. "It will help me to see behind the scenes and help me bridge the gap on what I can do for my dissertation and after I graduate."
The LEAH fellowship training program runs from September through May. Zeller's cohort will include adolescent medicine students, public health students, and social work students from different universities and hospitals, including UTHealth School of Public Health, University of Houston, and Texas Children's Hospital.
"We will become a mini training team," said Zeller. "It will mimic what a real hospital looks like. I am looking forward to collaborating."
Merve Erten