Edwards Honored by UTMB, Elected Texas Board of Nursing VP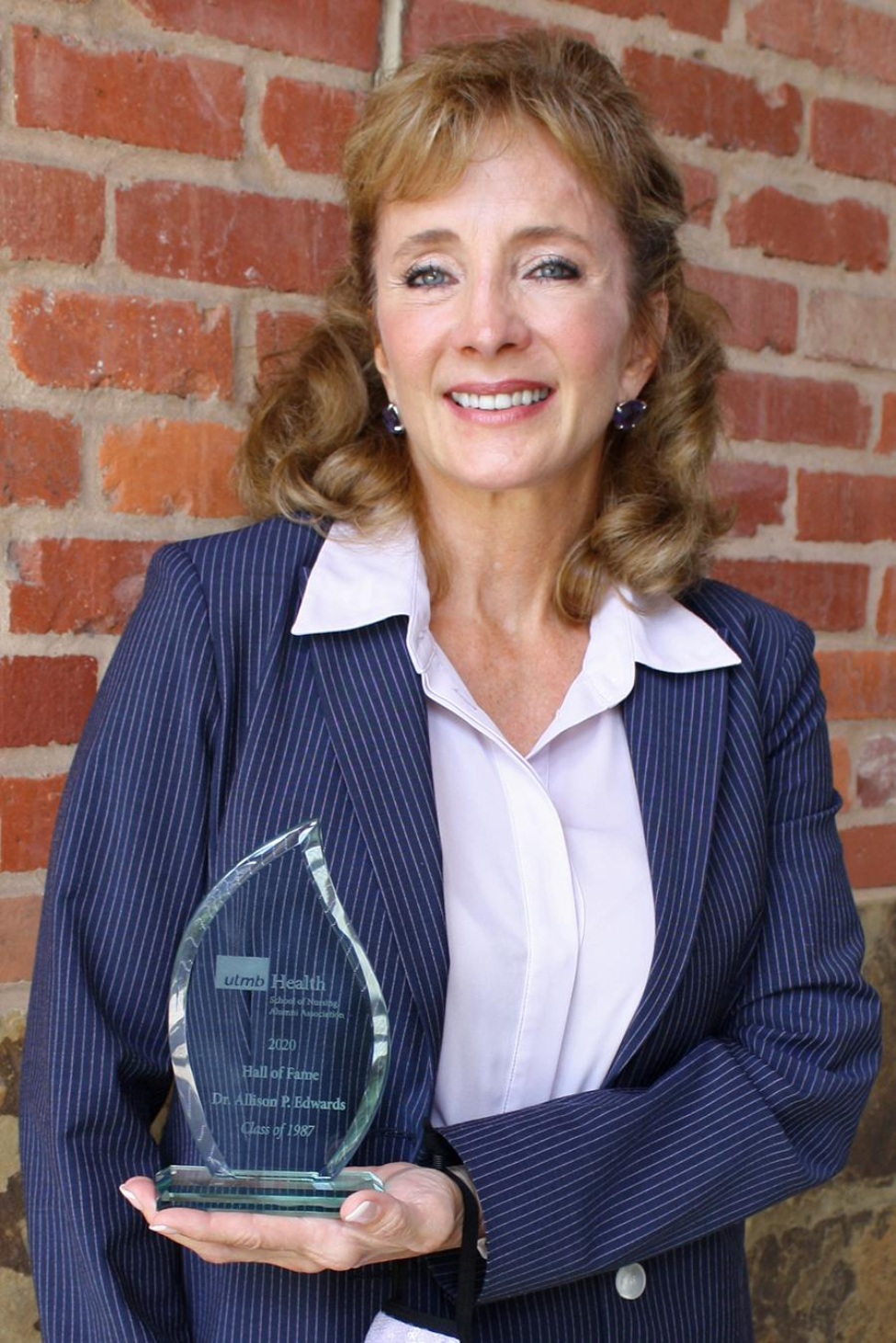 (October 26, 2020) October 2020 has been a landmark month for Assistant Professor Allison Edwards, DrPH, MS, RN, CNE. She both received a Hall of Fame award from The University of Texas Medical Branch (UTMB) and was elected vice president of the Texas Board of Nursing (TxBON).
Dr. Edwards was one of three UTMB alumni inducted into its hall of fame this year. She earned her BSN with honors from our sister institution in Galveston in 1987, advancing her education with an MS from Texas Woman's University in 1992 and DrPH from the UTHealth School of Public Health in 2006. Her many accomplishments since joining the Cizik School of Nursing faculty in 2007 include establishing the Joan and Stanford Alexander Fellowship in Intellectual and Developmental Disabilities in 2017. A long-time supporter of her alma mater, Dr. Edwards serves on the UTMB Development Board.
Assistant Professor of Nurse Anesthesia Peter Slivinski, DNP, CRNA, and Lisa W. Thomas, DNP, RN, CNS, nominated Dr. Edwards for the UTMB award. An in-person event was not held this year, but you can read more in the awards program.
Dr. Edward has represented Baccalaureate education on the TxBON since her appointment to a six-year term by Gov. Gregg Abbott in 2015. She will serve another two years as board vice president for the agency that regulates nursing practice and education in the state.
"We are extremely fortunate to work with a colleague so committed to excellence in nursing education and leadership and to caring for our patients with special needs," said Dean Diane Santa Maria. "Please join me in congratulating Dr. Edwards on these prestigious honors and supporting her as she represents our profession at the highest level in Austin."
In this story