Faculty Highlights - Spring 2022
Honors and awards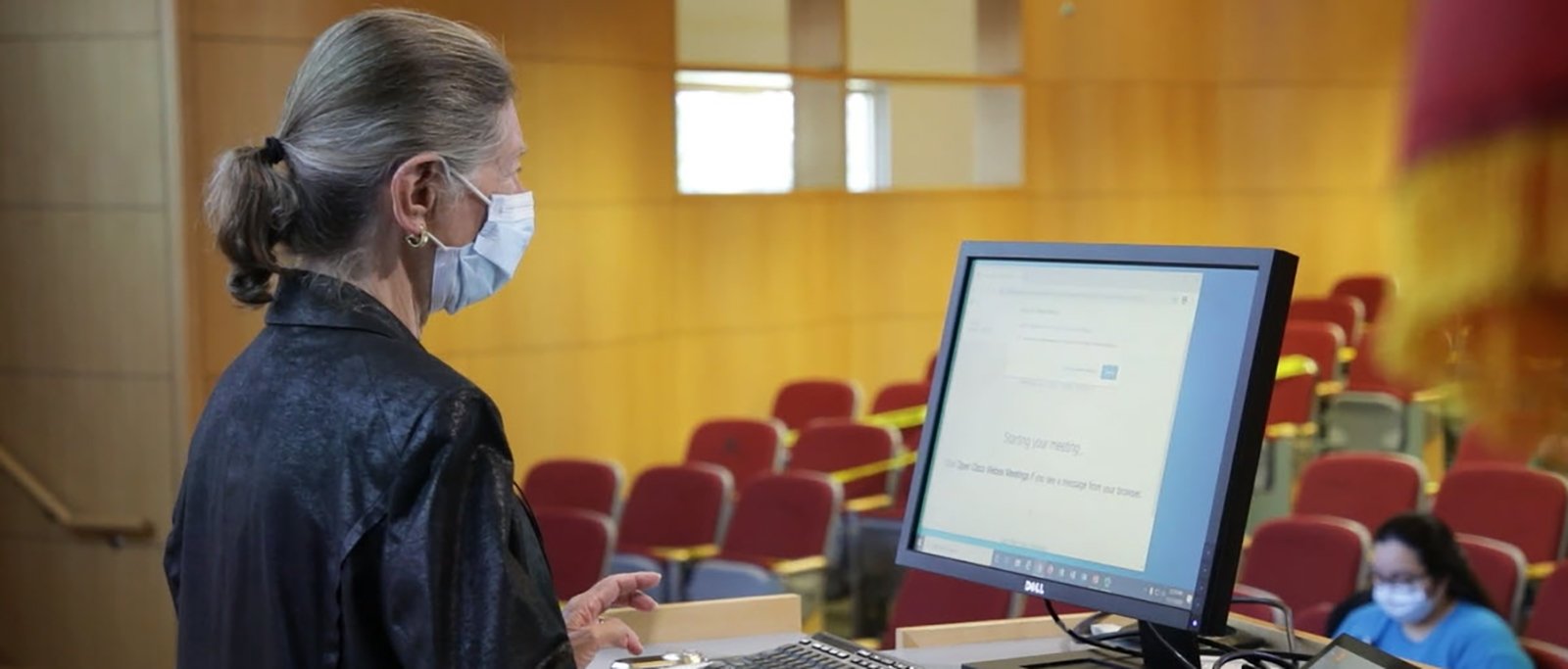 Congratulations to our exceptional faculty members who have recently received awards and achieved career milestones.
It has been a busy year for Associate Dean for Graduate Studies

Susan D. Ruppert, PhD, RN, FNP-C, ANP-BC, FCCM, FNAP, FAANP, FAAN. She has been elected as co-chair of the Texas Center for Nursing Workforce Studies Advisory Committee; has been elected to serve on the Nominating Committee of the National Organization of Nurse Practitioner Faculties for the 2022-2024 term; and has been elected to the inaugural the American Association of Colleges of Nurses Essentials Implementation Steering Committee.
Professor

Chao Hsing Yeh, PhD, RN, FAAN, has been named the

Jane and Robert Cizik Distinguished Chair.
Assistant Professor

Amy Blok, DNP, CRNA, and

Kristin Ownby, PhD, RN, AOCN, ACHPN, ANP-BC, ACNS-BC, were chosen as the 2021

John P. McGovern Outstanding Teachers of the Year.
Associate Professor

Martina Raquel Gallagher, PhD, RN, PMHNP-BC, was appointed to be a member of American Psychiatric Nurses Association Telemental Health Task Force to serve as a resource for psychiatric-mental health nurses.
Assistant Professor

Linda Cole, DNP, RN, APRN, CCNS, CNE, CPHQ, FCNSI, is President-Elect for the Texas Clinical Nurse Specialist affiliate. She will serve as president-elect from 2021-2022; then as president from 2022-2023.
Assistant Professor

Sara Lewandowski, DNP, MS, BA, BS, RN, CNE, HWNC-BC, has been elected to serve on the American Holistic Nurses Association Nominating Committee. She will serve June 1, 2022, through May 2024.
(Banner image: Dr. Sandra Hanneman teaches a class during the COVID-19 pandemic.)