Resuscitation course prepares BSN students for NICU roles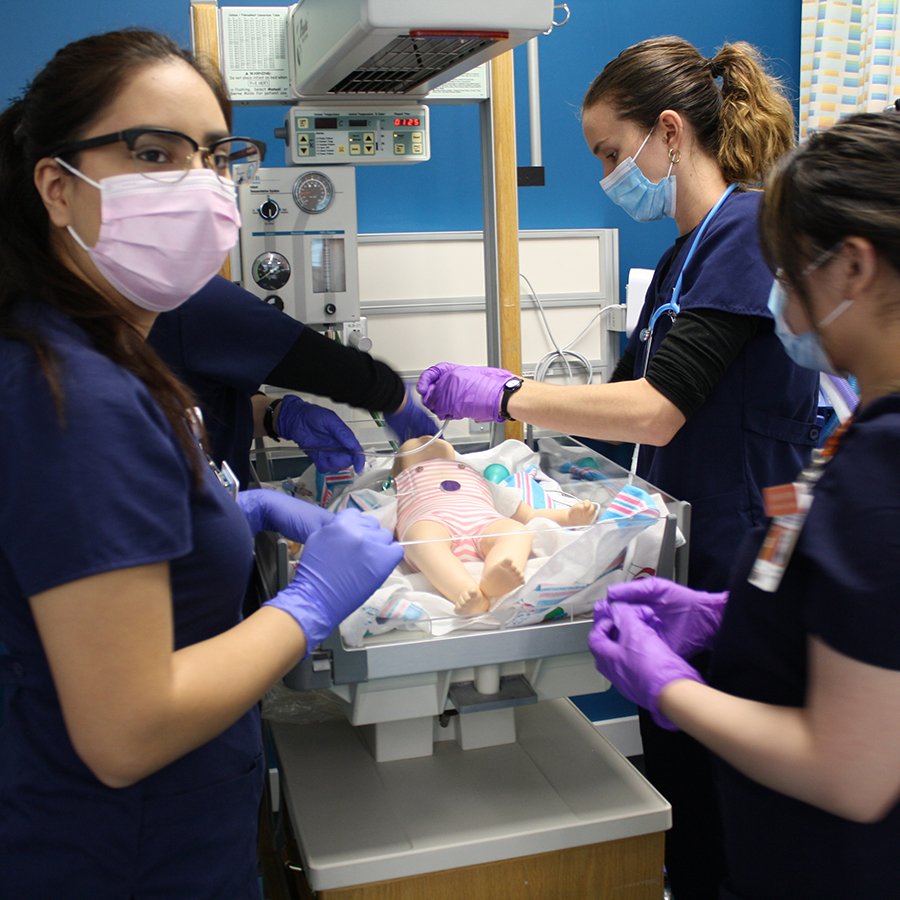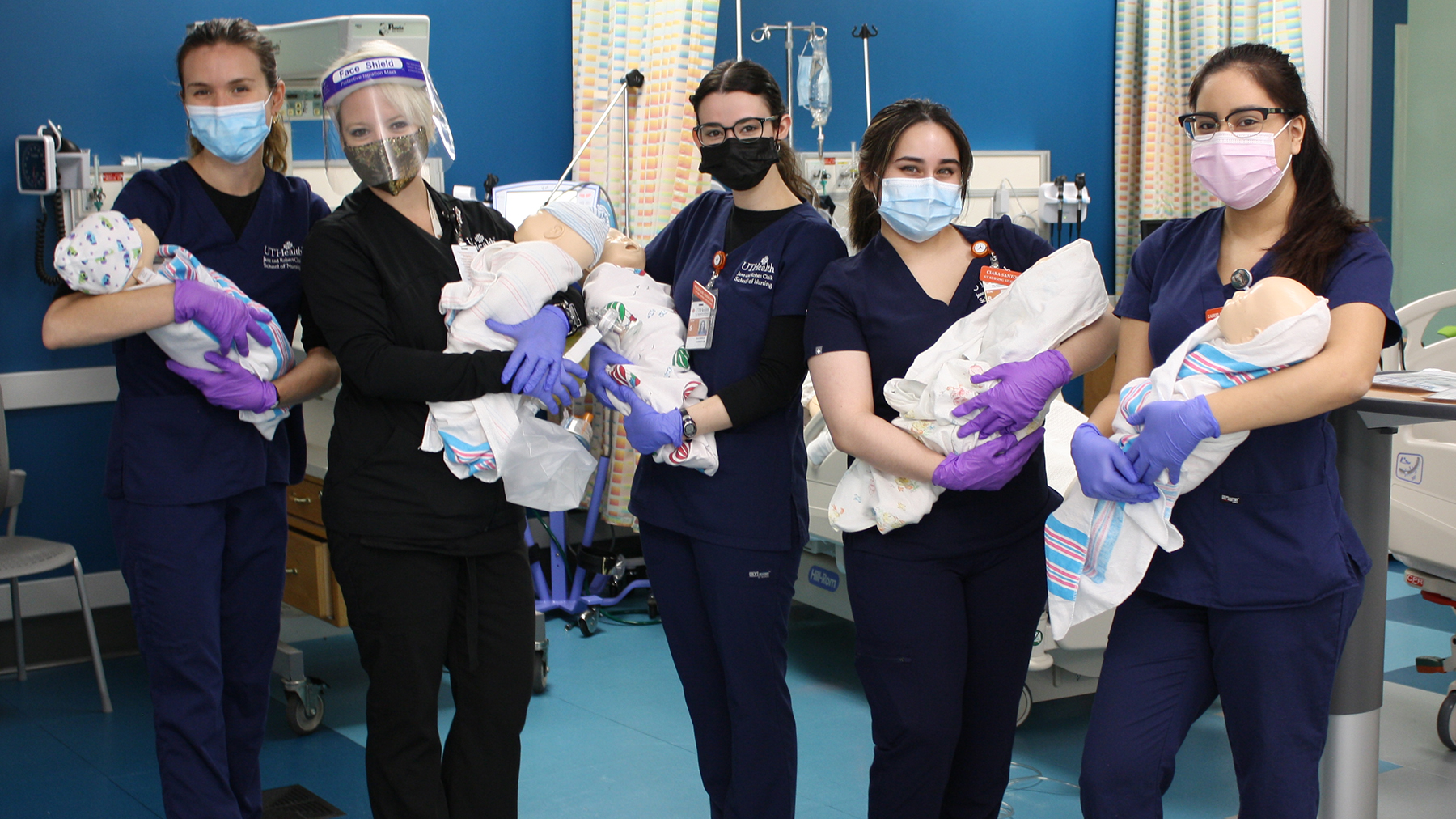 (October 27, 2020) Eight students spent a few extra hours in the Simulation and Clinical Performance Laboratory recently for a certification course that may give them a job-market advantage as soon as they graduate.
Instructor Candice Triulzi, MSN, RNC-NIC, for the first time offered the Neonatal Resuscitation Program (NRP) certification class for Pacesetter BSN students on October 19. Future nurses interested in working in women's health or neonatal intensive care units signed up for the optional course. Most nurses don't receive NRP training until they are already working in a relevant field.
"I wanted to give these students a leg up on their residency applications and inspire them to pursue a career in this area," said Triulzi, the school's clinical co-lead for reproductive health.
In this story