Simulation to provide realistic NICU nursing experience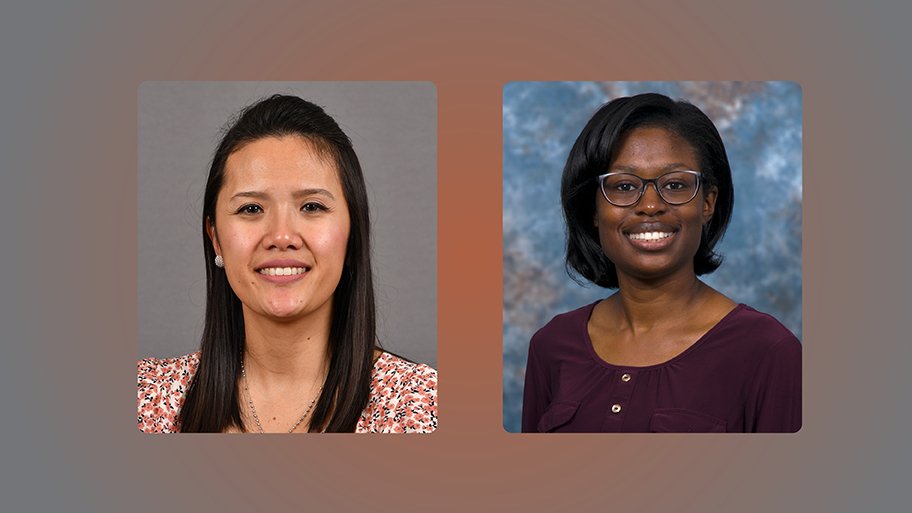 Assistant Professor Vuong Prieto, PhD, RN, CHSE, and Instructor Brandi Virgin, MSN, RN, know what it's like to care for several babies simultaneously in a neonatal intensive care unit (NICU). They've been there.
"Seldom do you take care of only one NICU patient at a time; however, this is how our current curriculum simulations are designed, which just aren't realistic," said Virgin. "When nursing students are put in the NICU environment, they report feeling anxious and unprepared to handle numerous patients all at once. We want to change that."
Prieto and Virgin both teach in Cizik School of Nursing at UTHealth Houston's Department of Undergraduate Studies. They received the school's first Dean's Innovation in Education Award to help nursing students gain the experience they need to manage multiple NICU patients.
Their proposal, "The Implementation of a Neonatal Multiple Simulation in an Undergraduate Baccalaureate Nursing Program," was recently awarded $5,000 to give students enrolled in the Bachelor of Science in Nursing (BSN) Pacesetter program more exposure to caring for multiple NICU patients with various acuities.
"It can be hectic managing the care of multiple infants all at the same time – patients who can't communicate with you to tell you if they are hurting or are hungry," said Prieto, who has spent most of her career in general pediatrics and often floated to the NICU. "Plus, they are frequently connected to tubes and other lifesaving equipment, which can be somewhat overwhelming."
The pair hope to replicate this concept in other areas of pediatrics, including in the pediatric intensive care unit (PICU) setting. In November, Prieto and Virgin will present their proposal abstract to the Association for Leadership Science in Nursing Conference in Cleveland, Ohio.
"Care for NICU babies has advanced greatly over the past couple of decades, and we need nurses to support them adequately," said Prieto. "The goal is for nursing students participating in our study to feel more confident about taking care of this vulnerable population by learning in the simulation setting and then transitioning what they learned to the NICU clinical setting."
In this story