Advocating for disabilities education
Edwards honored for her work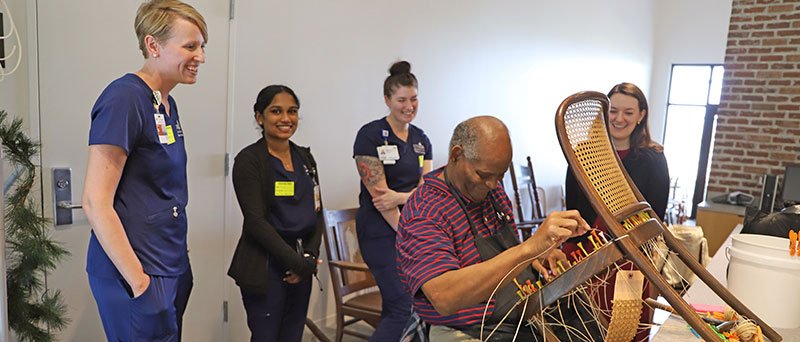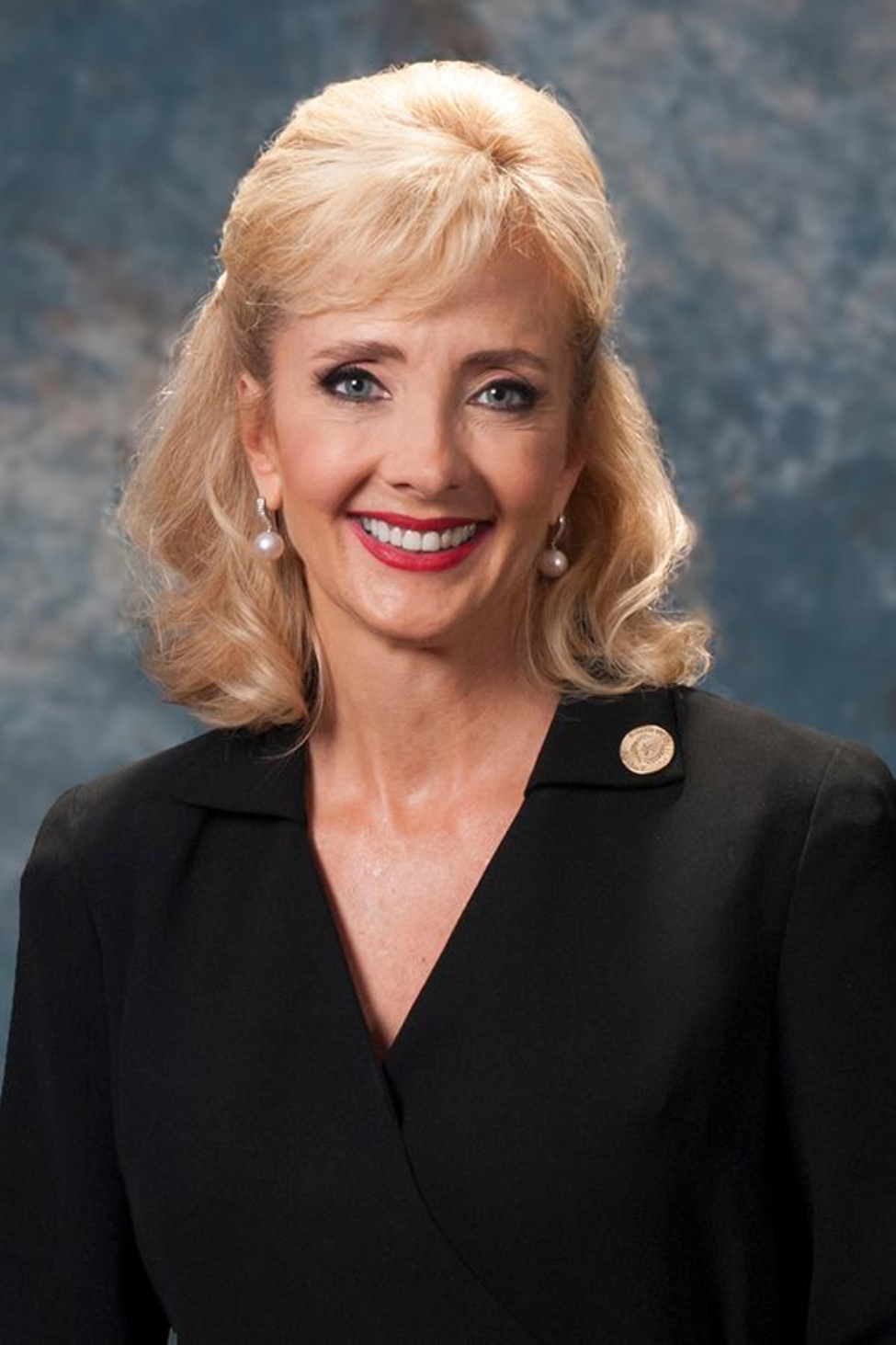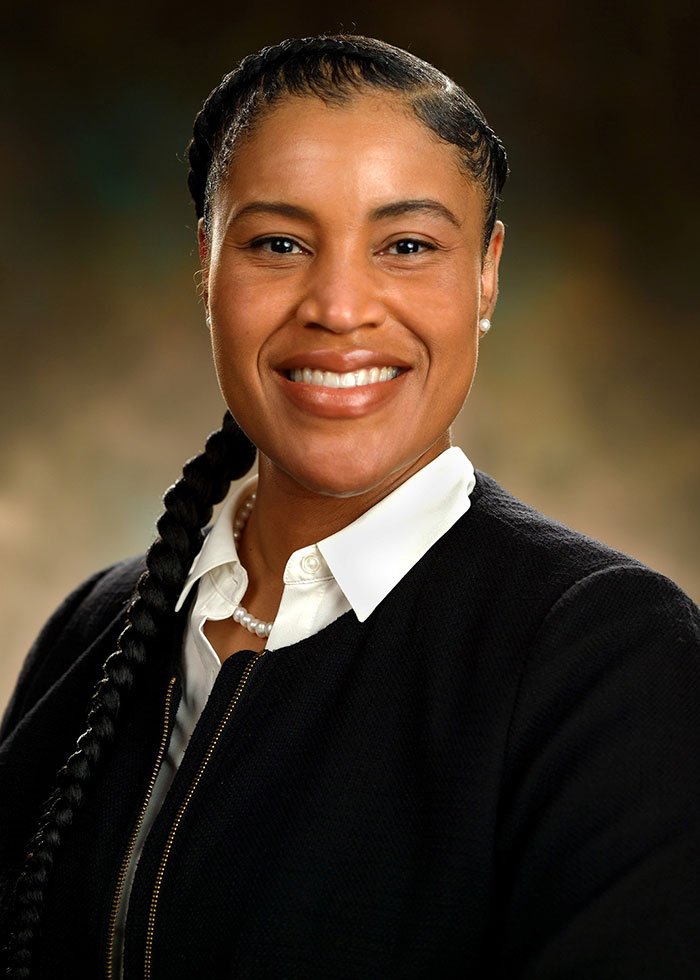 Assistant Professor Allison Edwards, DrPH, MS, RN, CNE, has felt a lifelong calling to help people who experience the world differently. Her efforts to educate nurses about patients living with disabilities recently earned recognition from the American Association of Colleges of Nursing (AACN).
Cizik School of Nursing at UTHealth Houston received the 2022 AACN Innovations in Professional Nursing Award in the Academic Health Centers category based on the fellowship program Edwards established in 2017 to give undergraduate nursing students the opportunity to gain hands-on clinical experiences with patients experiencing a wide range of disabilities.
Now, she is advocating for disability education to be mandatory for all students pursuing health care careers.
"We know from research that the biggest barrier to quality care for people with disabilities is the attitude of the health care professionals," said Edwards. "My goal is to change their attitudes and get them confident in their skills and knowledge."
It's a very personal mission for Edwards. Beginning in childhood, she repeatedly experienced situations involving family members and friends with disabilities, some of them profound. She associates her early thoughts of becoming a veterinarian with a desire to help those who can't speak for themselves.
Inspired by an aunt who had served overseas as an Army operating room nurse, Edwards followed in her footsteps to earn a Bachelor of Science in Nursing (BSN) from UTMB in Galveston. She later received a Master of Science in Nursing Administration from Texas Woman's University and a Doctor of Public Health from the UTHealth School of Public Health. She teaches courses dealing with community health and leadership to students in Cizik School of Nursing's accelerated Pacesetter BSN and RN to BSN tracks.
The opportunity to develop a disabilities education program came about in 2016 in the form of a generous gift from the Joan and Stanford Alexander Endowment for Intellectual and Developmental Disabilities. Edwards initially consulted with faculty about establishing a graduate program but ultimately realized the need to prepare students at the undergraduate level.
"A quarter of our population has a disability of some type," she said. "No matter what area of nursing you are going into, you will encounter someone with a disability."
In the past six years, 49 BSN students in nine cohorts have completed the ASK (Attitudes-Skills-Knowledge) and MOSAIC (Mentoring our Students to Achieve Interprofessional Collaboration for People with Disabilities) fellowships at Cizik School of Nursing.
The fellowships prepare students to care for people living with disabilities across the lifespan. Top undergraduate students complete 90 hours of clinical and enrichment activities in addition to their required coursework. They gain exposure to every type of disability – acquired, progressive, neurodevelopmental, and intellectual – through immersive, interdisciplinary experiences in primary care, in-patient, and community clinical sites. These interactions teach students to communicate and interact with patients with disabilities in ways that respect their differences, dignity, and autonomy.
"My goal is to build their confidence, so they don't feel awkward when they inevitably encounter patients with disabilities," Edwards said. "Everyone who has completed the fellowship has used the word 'transformative' in describing their clinical exposure to this population."
The Alexander family's gift funds a $2,000 stipend for each undergraduate fellow, and Joan Alexander delights in the thank you notes students write each semester. Her husband, Stanford, passed away in June 2022 at the age of 93. "None of this would be possible without Joan and Stanford Alexander," Edwards said.
Jennifer Thorpe, MBN, MSN, HCM, RN, CCM, wishes she had received disabilities education as a nursing undergraduate. "We are not taught any of those things," she said. The Tyler resident expects to graduate from Cizik School of Nursing in May with a Doctor of Nursing Practice on the Nurse Executive track. Edwards is mentoring Thorpe this semester on policy and advocacy efforts as part of her practicum and degree requirements.
A review of Edwards' published work helped a care team that Thorpe worked with find resources and options for a complex patient with a disability who had spent many months in the hospital. "We didn't know what to do with this patient," Thorpe said. "We need compulsory education to bridge that gap."
Edwards knows her way around Austin. She is serving her second term as a member of the Texas Board of Nursing (TxBON), having been first appointed by Gov. Greg Abbott in 2017. She currently serves as vice president of the TxBON representing baccalaureate education. Recently, Thorpe got to see Edwards in action at meetings of TxBON and its Eligibility and Disciplinary Committee, which Edwards chairs.
Edwards also is a member of the Developmental Disability Nursing Association and vice president of the board of directors at the Center for Pursuit, which serves people with intellectual and developmental disabilities.
For Thorpe's DNP practicum, she has drafted letters to legislators and members of the Texas Higher Education Coordinating Board as well as testimony stressing the importance of disability education for all health professions students. She is also helping with outreach to organizations that advocate for people with disabilities.
"Individual schools of nursing can largely develop their own curriculum that they feel meets the AACN requirements," Thorpe pointed out. "We may have to take this to each dean of schools of health professions."
As Edwards continues to explore avenues to promote the idea of requiring health care programs in higher education to incorporate content about disabilities, she says the AACN award adds momentum to the effort.
"This recognition is overwhelmingly important to me," Edwards said. "It demonstrates the importance this accrediting body places on disability education."
(Banner image): Students participating in the disabilities fellowship at Cizik School of Nursing watch a client repair a chair in the Center for Pursuit's Cullen Caners workshop.
Sherri Deatherage Green
In this story