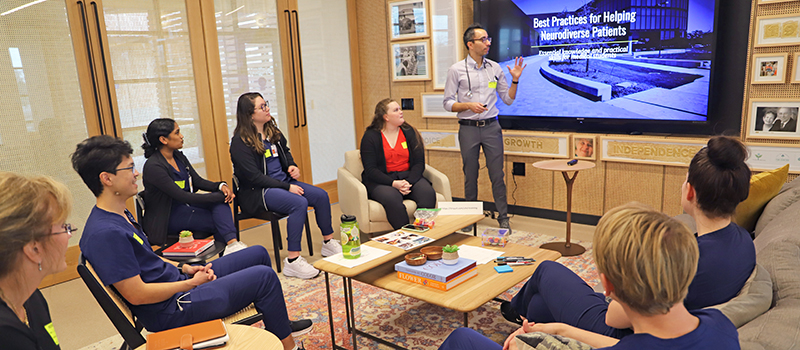 The ASK (Attitudes-Skills-Knowledge) and MOSAIC (Mentoring our Students to Achieve Interprofessional Collaboration for People with Disabilities) fellowships, funded by the Joan and Stanford Alexander Endowment for Intellectual and Developmental Disabilities, provides an enriching educational experience for Bachelor of Science in Nursing (BSN) students that prepares them to care for people living with disabilities across the life span.
Select Cizik School of Nursing at UTHealth Houston undergraduates receive a $2,000 stipend and complete 90 hours of clinical and enrichment activities as a part of the one-semester, co-curricular program, in addition to taking a full course load. Fellows gain exposure to various primary, acute, and community clinical sites while learning from interdisciplinary professionals.
Full-time students on the accelerated Pacesetter track or the RN to BSN track may apply during their second semester to participate during their third semester. A GPA of at least 3.5 is required, and applicants will be interviewed for this competitive opportunity.


Current students: To learn more and apply, visit the "Enhanced Educational Opportunities" page in the Students section of the Cizik School of Nursing intranet.