Eloi and Arnaud Receive McGovern Awards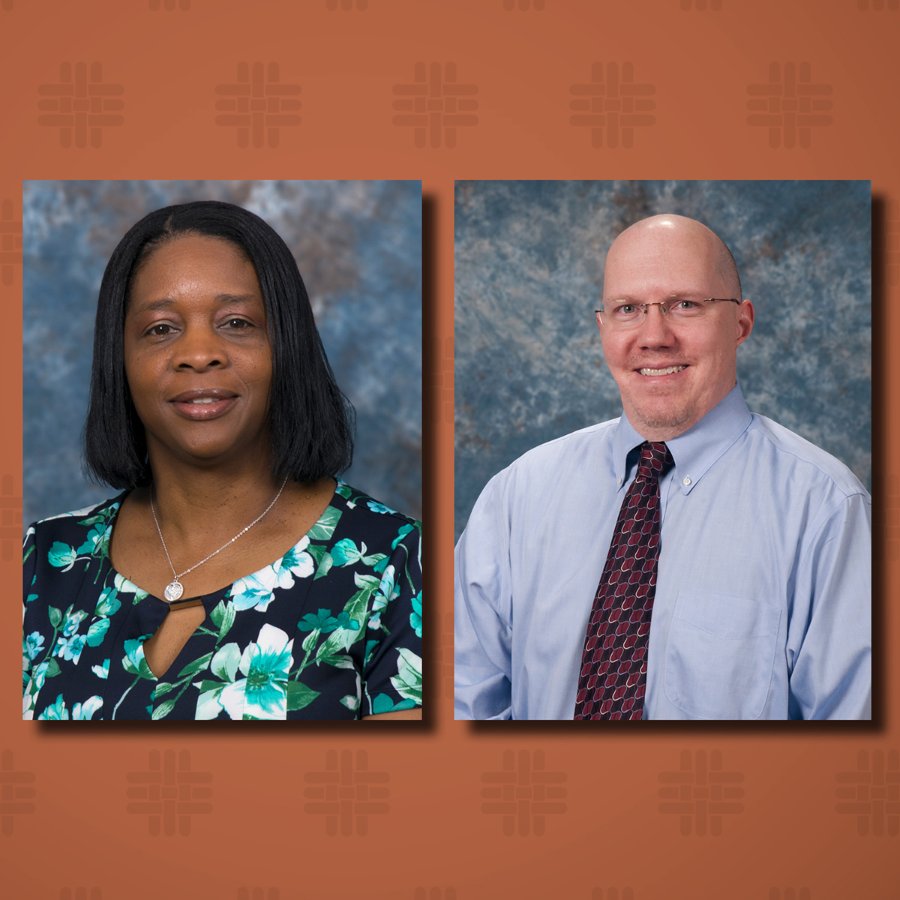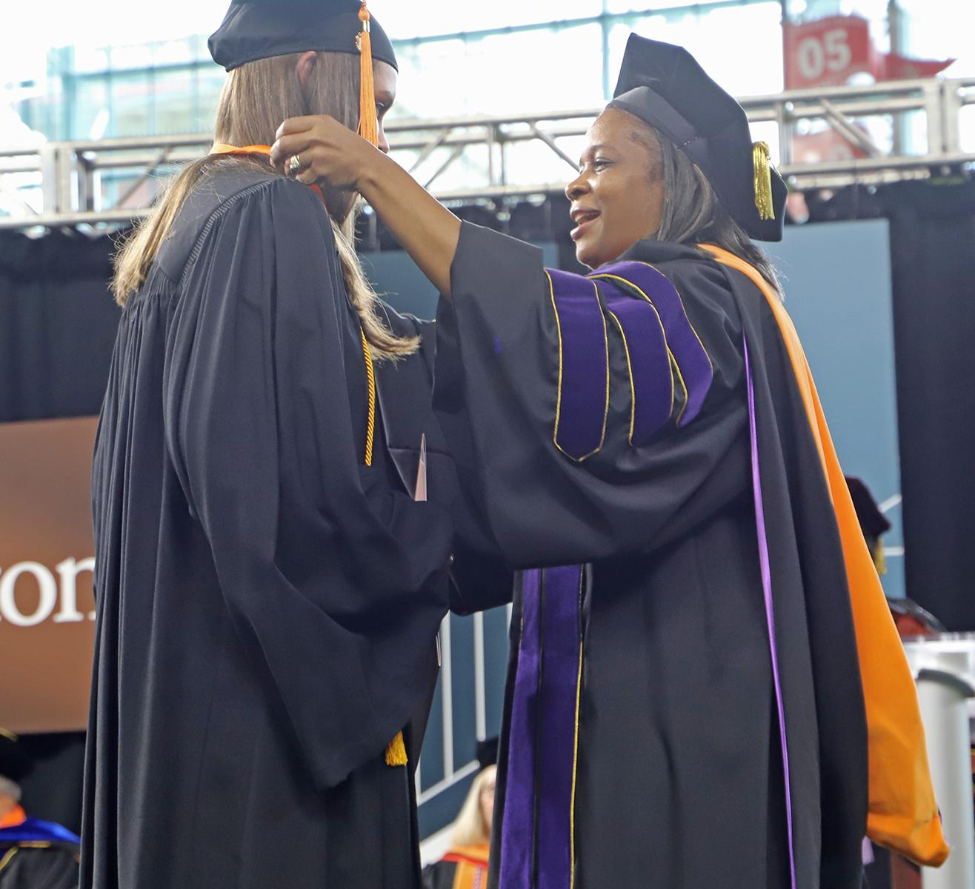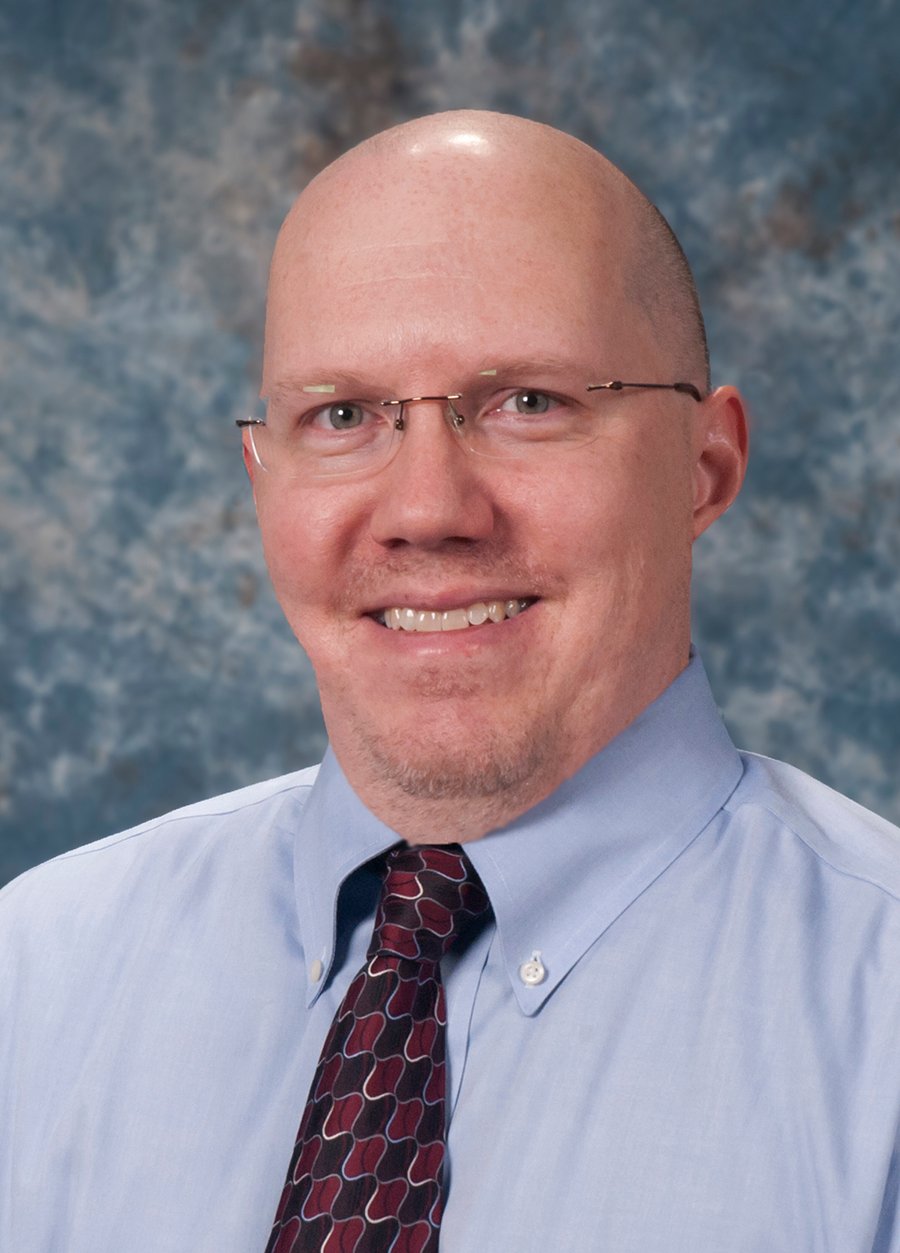 The two Cizik School of Nursing faculty members selected by students to receive the 2022 John P. McGovern Outstanding Teacher of the Year Awards are both repeat winners – Hildreth Eloi, DNP, MS, RN, and Myron Arnaud, DNP, CRNA.
Made possible by an endowment from the John P. McGovern Foundation, the award recognizes excellence in teaching. It is presented each year to one undergraduate and one graduate faculty member at Cizik School of Nursing.
"Dr. Eloi and Dr. Arnaud serve as outstanding role models and mentors to our students year after year, so it is no surprise they are both receiving this award for the second time," said Dean Diane Santa Maria, DrPH, RN, FAAN.
Undergraduate students selected Eloi, an assistant professor who teaches obstetrics and reproductive health. She received her first McGovern Award in 2020.
Students say Eloi's passion for nursing is "infectious" and that she delivers each lecture with boundless enthusiasm for the profession. She is known as one of the most accessible professors at the Cizik School of Nursing, always willing to make time for her students and engage with them.
"Dr. Eloi cares deeply about her students. She wants them to succeed academically but personally as well. She provides ideas and coping mechanisms for balancing school and personal life," wrote one student who nominated Eloi. "She makes it her life's work to be there for each student and is the most caring, sweet, and compassionate professor I've ever had."
Eloi received her Bachelor of Science in Nursing (BSN) from American Sentinel University and her Master of Science in Nursing (MSN) and Doctor of Nursing Practice (DNP) from Grand Canyon University in Phoenix.
Graduate students chose Arnaud, an associate professor who serves as the director of the Nurse Anesthesia Division at the Cizik School of Nursing. He also received a McGovern Award in 2017.
Arnaud's students say that he teaches in a way that helps them fully grasp complicated material and concepts. He also encourages students to think critically and has a deep desire to see them succeed.
"There is nothing quite like a lecture from Dr. Arnaud," said one student. "He takes up the entire classroom, shares stories, and draws pictures – all with great animation. As a result, his students stay engaged, and the material really sticks!"
Arnaud practices clinically as a Certified Registered Nurse Anesthetist (CRNA) with the UTHealth Department of Anesthesiology, providing clinical anesthesia to a diverse population and various surgical disciplines at the Harris Health Lyndon Baines Johnson General Hospital in Houston. He received his BSN from the University of Louisiana in Layfette, MSN in nurse anesthesia from Baylor College of Medicine, and DNP from Cizik School of Nursing.
Other faculty honored with nominations for the 2022 McGovern award include:
Undergraduate faculty:
Jennifer Dugger, MSN, RN, CHSE
Mary Ellen Ross, DrPH, MSN, RN, GCNS-BC
Sandra Branson, PhD, MSN, RN, CNE

Graduate faculty:
In this story