Policy in Practice
New program prepares students for advocacy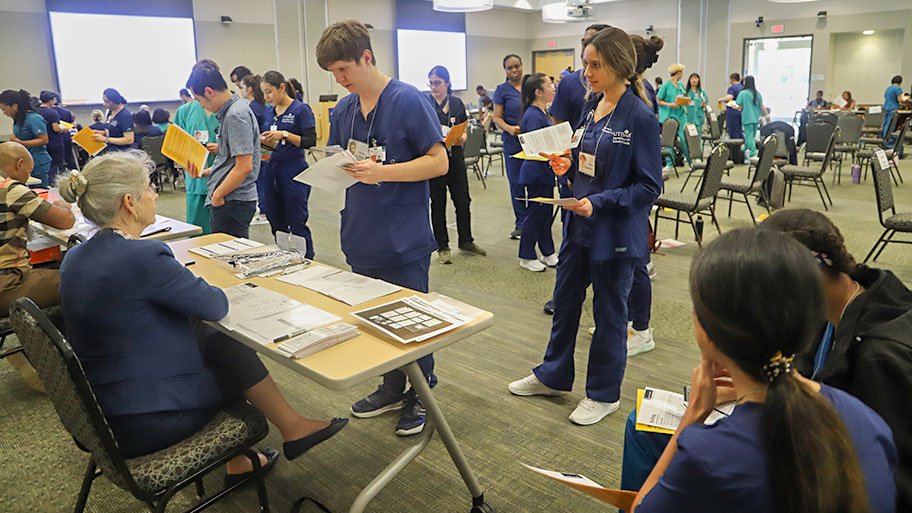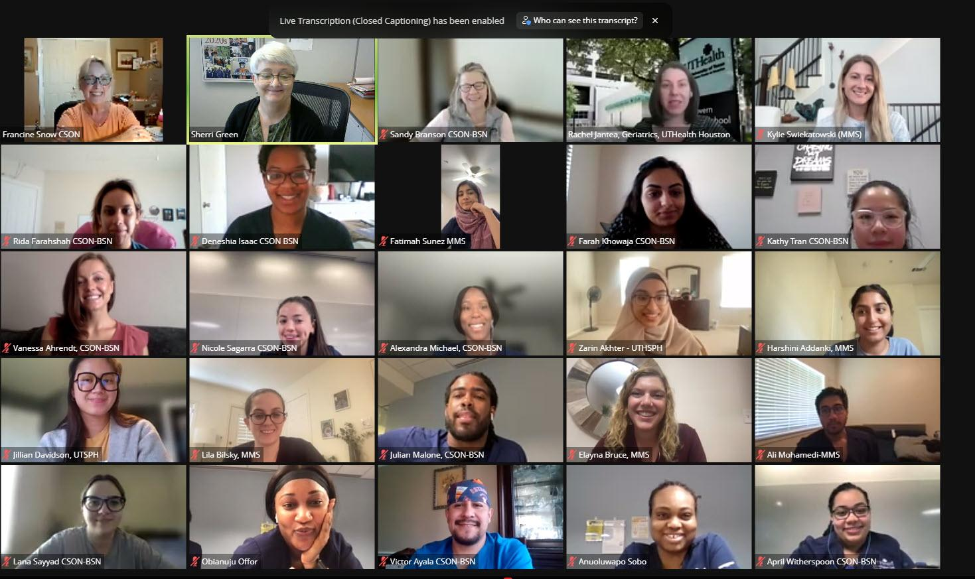 Nurses, doctors, dentists, public health researchers, and other health professionals choose their fields because they care about patients, not necessarily politics. However, politics — and health care policy — are facts of life and work.
UTHealth Houston's current Quality Enhancement Project (QEP) aims to prepare students to understand and navigate politics and policies so they can advocate not only for patients at the bedside but for improvements to health care systems.
Universities are required to implement QEPs to maintain accreditation by the Southern Association of Colleges and Schools Commission on Colleges. Projects must enhance students' learning and be impactful, explained Francine Snow, DrPH, MSN, RN, an assistant professor in the Department of Graduate Studies and Cizik School of Nursing's representative on the Campus-Wide Humanities & Ethics Program. A proposal developed over several years by the program, "Health Care Policy for Health Professionals (HP²)," was chosen from among several topics as the QEP to be implemented 2021-2026.
"Public policy is not necessarily in the DNA of every nursing student or medical student," Snow said. "We are focused on healing and probably didn't take an elective in political science."
Health care policy is a timely but unusual topic for a QEP, said Sandra McKay, MD, an associate professor in the Department of Pediatrics at McGovern Medical School at UTHealth Houston. HP² follows the university's previous QEP on ethics education, a proposal also developed by the program. Addressing policy issues also helps satisfy competency requirements of the American Association of Colleges of Nursing Essentials, Snow noted.
McKay and Angela Gomez, EdD, MBA, MS, became co-directors of HP² after the original lead, Rebecca Lunstroth, JD, MA, retired as the medical school's director of administration and ethics education.
QEP incorporates several specific learning opportunities, and Cizik School of Nursing has been at the forefront of rolling them out. For example, Assistant Professor Riza Mauricio, PhD, RN, took the lead on restarting Community Action Poverty Simulations after the pandemic. The simulations are now offered each semester for students in all six schools. The nursing school also piloted Civics 101 with incoming undergraduate and master's level students, and the asynchronous course is now part of the orientation process for all Bachelor of Science in Nursing (BSN) students.
Nursing students have made up more than a third of the participants in the university's Virtual Interprofessional Policy Simulations, a collaboration between the QEP and the UTHealth Houston Center for Interprofessional Collaboration, Snow noted. More than 1,500 students from all six schools have completed the simulations since March 2022. Students are assigned to various roles in the policy process, portraying representatives of government, industry, health care, and community organizations with differing viewpoints and priorities.
Health Policy Forums, another element of the QEP, have addressed issues such as lobbying and the outcomes of recent Texas legislation. One focused specifically on legislative issues that affect nursing.
This fall, McKay is piloting the asynchronous Advocacy 101 module for graduate students. "Most health care professionals are very familiar with advocating for their patients. We teach that in nursing, medicine, and dentistry," she said. "We don't think about the higher level of advocacy in education, public awareness, the legislature, or community engagement." McKay will require her students in the medical school to complete the module, then she will employ a flipped classroom approach to explore the topics presented.
In addition to specific activities such as these, the QEP encourages faculty to incorporate public policy concepts and questions throughout the curriculum.
"I bring up policy in every course. I figure out some way of bringing that in so that students realize that policy is something they need to be involved in," said Robert Coghlan, PhD, MSN, FNP, an assistant professor in the Department of Graduate Studies at Cizik School of Nursing.
Coghlan earned his doctoral degree in political science and participates in many of the QEP activities. He encourages students to read the text of laws and court rulings instead of relying on media interpretations. He also notes that health professionals can often have the greatest influence on policy between legislative sessions when committees conduct hearings and administrative agencies write the rules that implement laws.
"By the time the legislature is in session, the work is probably already done," he said.
As Coghlan indicated, educating students about public policy has long been a priority at Cizik School of Nursing, especially within the Doctor of Nursing Practice (DNP) curriculum. For example, Jennifer Thorpe, DNP, RN, spent part of her last semester in Spring 2023 helping advocate for requiring disability education for all health professions students. Her mentor, Allison Edwards, DrPH, MS, RN, is vice president of the Texas Board of Nursing. Another recent alumna, Aastha Krebs, DNP, PMHNP, was one of the school's Graduate Archer Fellows and developed a federal policy proposal for eliminating the 190-day limit on inpatient psychiatric services.
With the COVID-19 pandemic laying bare many of the inequities in health care systems, Snow believes there's no time like the present to get involved in public policy.
"We want every graduate to leave better equipped with knowledge about health policy and how it's made and changed in the United States, and poised to engage at whatever level they feel comfortable," Snow said.
(Banner image: UTHealth Houston students take on the roles of financially struggling families in a poverty simulation.)