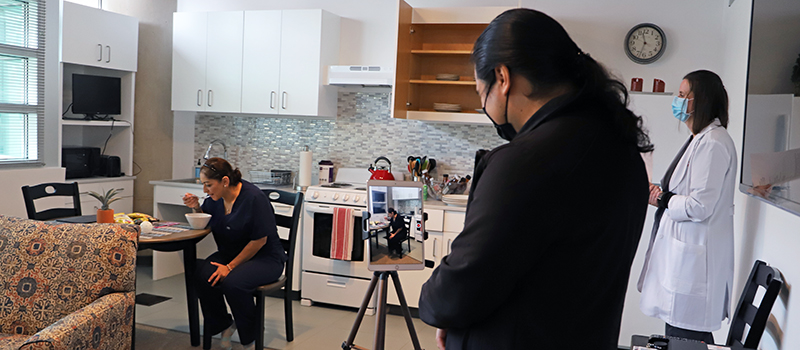 Testing Technology for Aging in Place

The American Association of Retired Persons reports that 90% of older adults nationwide want to live in their own homes for as long as possible. The Cizik School of Nursing at UTHealth's Smart Apartment is designed for testing technology that will help them achieve that goal.
Cizik School of Nursing Department of Research built the fully furnished one-bedroom home within the school's main building in the Texas Medical Center. This laboratory is equipped with sensors, monitors, robots and other devices that researchers use to test technologies that can help monitor self-management of chronic diseases and detect health and behavior changes in aging and disabled adults.
"According to the U.S. Census Bureau, 46 million Americans are now age 65 or order, and that number is expected to climb to 78 million by 2035," said the program's director Constance Johnson, PhD, MS, RN, FAAN, associate dean and chair of the research department at the Cizik School of Nursing. "Research conducted in the Smart Apartment will help develop technologies and strategies to improve lives and enhance health care for our aging populations."