Faculty Highlights – Spring 2023
New faculty, promotions, and honors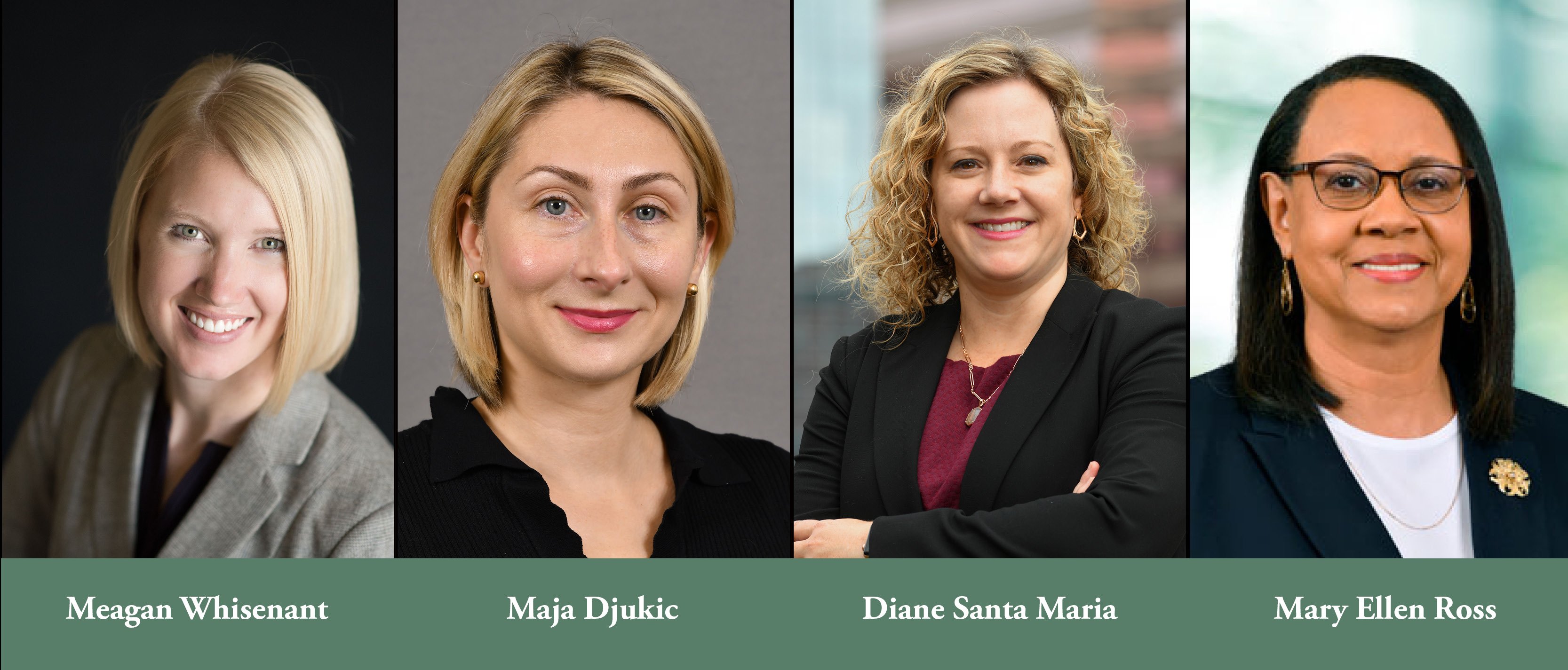 Cizik School of Nursing at UTHealth Houston welcomes our newest faculty:
Ololade T. Bello
DNP, RN, PMHNP-BC
Assistant Professor
Department of Graduate Studies
Annalynn Galvin
PhD, RN
Assistant Professor
Department of Research


Promotions and Honors
Meagan Whisenant, PhD, RN, was named the John S. Dunn, Sr., Distinguished Professor in Oncology Nursing.
Maja Djukic, PhD, RN, FAAN, was awarded tenure and appointed assistant dean for research.
Dean Diane Santa Maria, DrPH, RN, PHNA-BC, FSAHM, FAAN, was promoted to professor with tenure.
Mary Ellen Ross, DrPH, MSN, RN, GCNS-BC, was promoted to professor on the clinical track.
Omobola Oyeleye, EdD, JD, RN-BC, CNE, was promoted to associate professor on the clinical track. She also received 2022 Gold Nugget Award from the University of Texas at El Paso, where she received her Master of Science in Nursing in 2011.
Haley DeLaGarza, DNP, CRNA, was named the nurse anesthesia program's director, and Amy Blok, DNP, CRNA, was named the program's assistant director.
Latarsha S. Cheatham, DNP, RN-BC, FNP-BC, was named co-director of the Doctor of Nursing Practice (DNP) program.
Sara Lewandowski, DNP, MS, RN, CNE, HNB-BC, NC-BC, was named RN to BSN track coordinator.
Cathy L. Rozmus, PhD, RN, FNAP, FAAN, and Sandra K. Hanneman, PhD, RN, FAAN, have been named Distinguished Teaching Professors at The University of Texas System. Hanneman also received the Regents' Outstanding Teacher Award.
Diane Wardell, PhD, RN, WHNP-BC, was appointed as Professor Emerita.