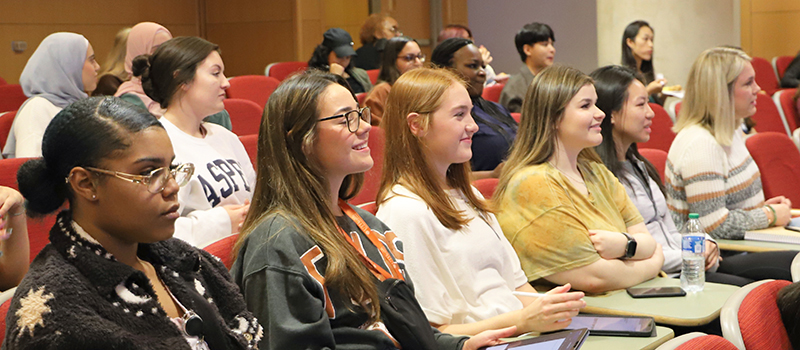 Welcome to Your Future!

Congratulations on your admission to Cizik School of Nursing at UTHealth Houston, and thank you for choosing excellence.
Whether you are taking your first step toward becoming a nurse, working to become a health system leader, growing your clinical skills as a nurse practitioner, or pursuing a career in nursing research, Cizik School of Nursing will prepare you for success throughout your nursing journey.
Starting nursing school is like starting a new job – on-boarding is critical to beginning the program successfully and completing it on schedule. This section of our website will help you navigate the on-boarding and pre-enrollment process so that you are ready when classes begin.
We encourage you to thoroughly and carefully review these resources, and contact our Student Affairs Office if you have any questions. Until these requirements are completed, you will see a hold on your account in myUTH that will prevent you from registering for class.
Note: The information provided here is for students newly admitted to the school. Prospective students who have applied but are not yet been admitted should not initiate any of these processes. Many items are timed, and attempting to satisfy requirements before admission may result in additional expenses to the student.
More On-campus Resources